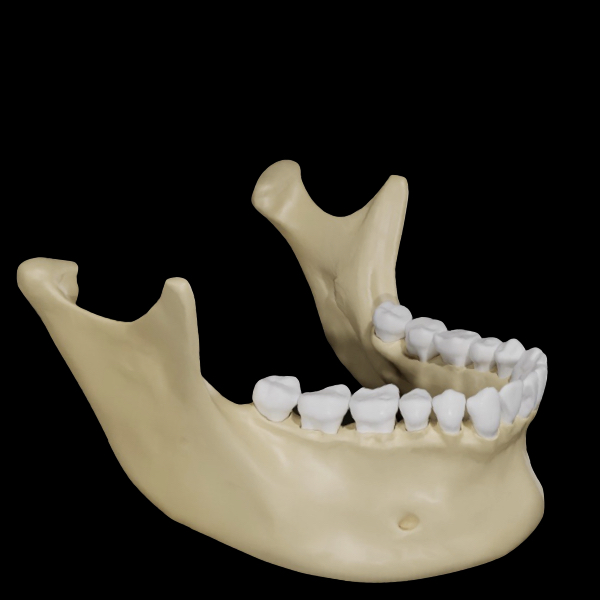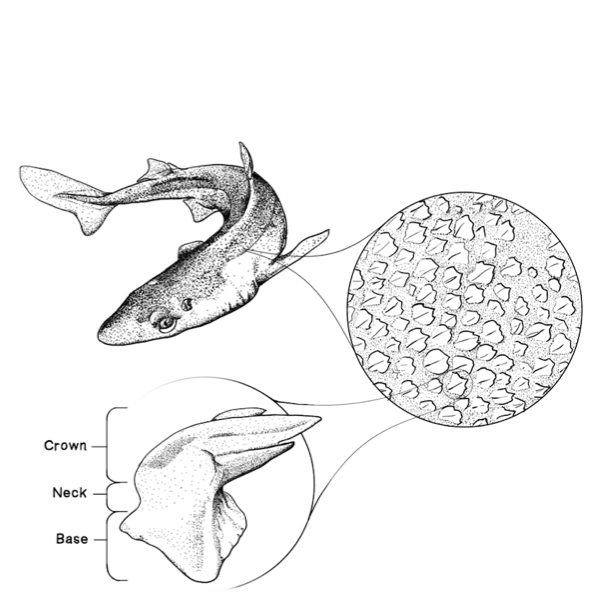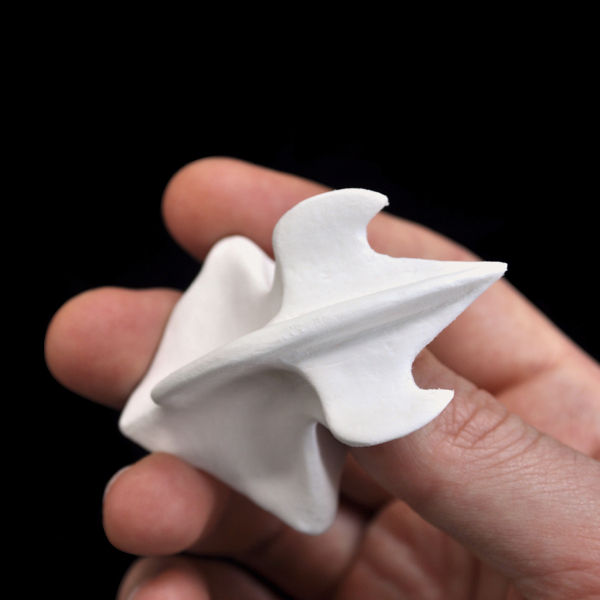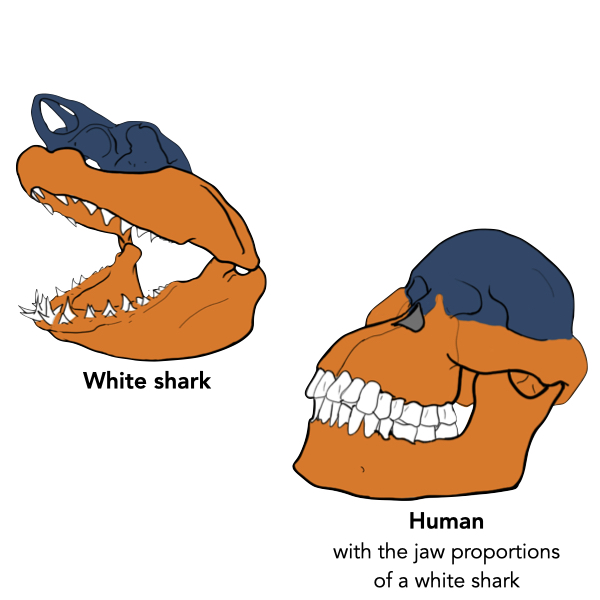 Mandible
Accurate digital models from medical imaging
Visualization
Visualizations that explain complex information
3D printed shark denticle
From digital to tactile anatomy
Illustration
Illustrations that spark curiosity
Our services
We're your on-call anatomy experts.
What people are saying about us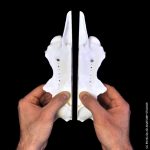 Physical models
"I have taught Comparative Vertebrate Anatomy for 20+ years, and one challenge teaching the course over the years was the lack of good shark neurocrania for demonstration…
3D Anatomy Studios solved this problem
by creating anatomically accurate 3D-printed shark skulls…I purchased multiple models, and they are
detailed and durable
, so my students will be able to learn the shark skull anatomy with much ease!…I can hardly wait to see what additional cool models 3D Anatomy Studios will bring to the market in the future!"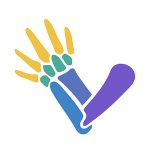 Research contracting
"…They have been an invaluable partner in identifying and applying to commercialization-focused funding sources so that we can accelerate our research and development…. More than anything, they have been genuinely interested in our ideas and finding any means possible to make them a reality. I am excited to continue working with them and would highly recommend them as research partners."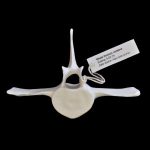 Physical models
"I worked with 3D Anatomy Studios to order some models for my comparative vertebrate anatomy lab.
They were great
! I got models of things that are either very difficult, very expensive, or illegal to purchase actual specimens of (eg., whale vertebrae, shark vertebrae)… [The] scaled-up models…are
much more durable
than real vertebrae would be. Aaron worked closely with me to be sure that everything was exactly what I needed for my class. I was impressed at
how quickly I received the specimens
, given that they were designed and printed just for me. I will
definitely be ordering from 3D Anatomy Studios again
."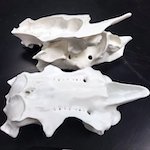 Physical models
"Just got my shark chondrocrania models from 
@3DAnatomyStudio
. They are 
awesome
, the split chondrocranium is going to be really useful in showing dogfish anatomy in comparative anatomy!"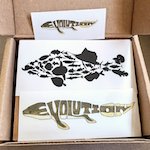 Anatomy Art
"If you haven't placed your order for #sciart from 
@3DAnatomyStudio
, you're really missing out! 
Excellent customer service
, 
super fast delivery
, and 
eco-friendly packaging
. I am obsessed with my cards and stickers and can't wait to use them!! ???? #Tiktaalik #TeamFish."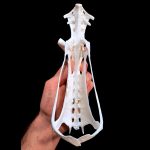 Physical models
"Aaron and the folks at 3D Anatomy Studios made us skeletal models that 
exceeded my expectations
. I can't say enough about the 
personalized service and attention to detail
. Suggestions for how to handle delicate elements, maximize scale, and get the most out of our order by mirroring were 
extremely helpful
…I look forward to working with 3D Anatomy Studios again whenever my students and I need 3D prints for our research and teaching."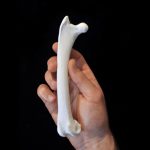 Physical models
"I ordered 3-D printed bird bones from 3D Anatomy Studios and experienced a 
friendly
 and 
responsive
 team, 
fast turnaround
, and very 
competitive pricing 
for a 
high-quality product
. Thanks so much; I'll be back with more orders!"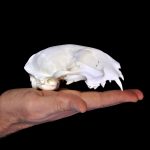 Physical models
"Ordered 3D printed cat skulls for my comparative students to annotate and color. The skulls
arrived promptly and were beautifully done
, with complete nasal turbinates and other fine details. Dr. Olsen even provided a coloring guide that was
easy for the students to use
. Planning to place more orders!"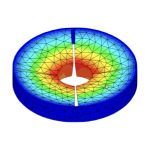 Research contracting
"We interacted primarily with Aaron, who…was exceptionally responsive…and he really took the initiative to help us. He came up with creative solutions, including developing computational models and 3-d printing and casting silicone for physical models…3D Anatomy Studies would be a fantastic company to work with for any project focused on anatomy and physiology and I can't recommend them enough!"
Featured products
Unique, expert-crafted products that celebrate the wonder of biology.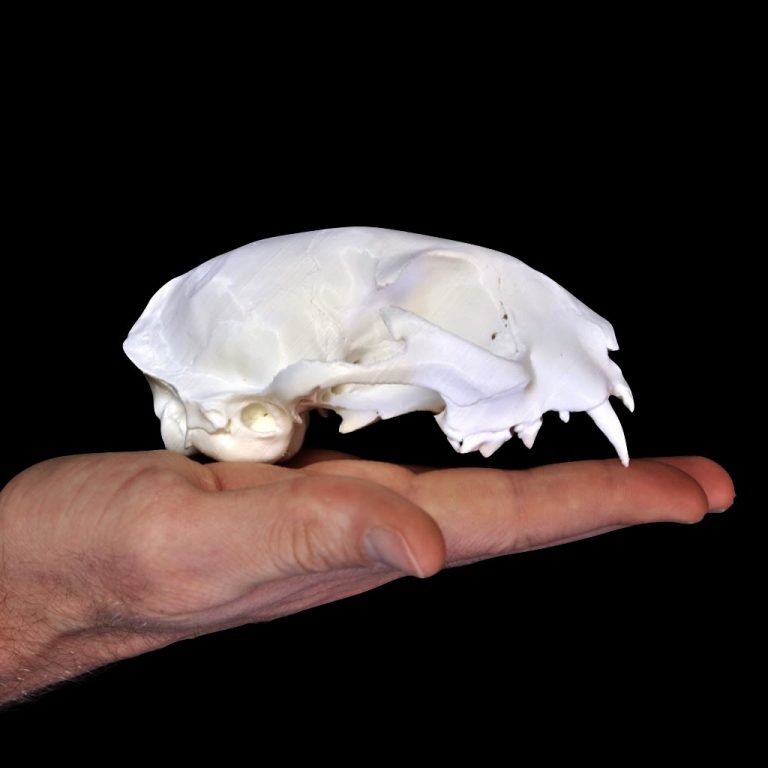 Physical anatomical models have benefits for teaching and research, from multi-sensory learning to quickly testing physical interactions among parts. In this post, we explain the 10 steps we follow in using 3D printing to create high-resolution models specifically tailored to each client's unique needs.