Our Dogfish Shark Skull Active Learning Kit is a kinetic, physical model of a dogfish shark skull (Squalus acanthias) designed to engage your students in higher order, active learning. Check out these freely available, open-source kit activities that will guide your students through core concepts in anatomy, development, biomechanics, and evolution.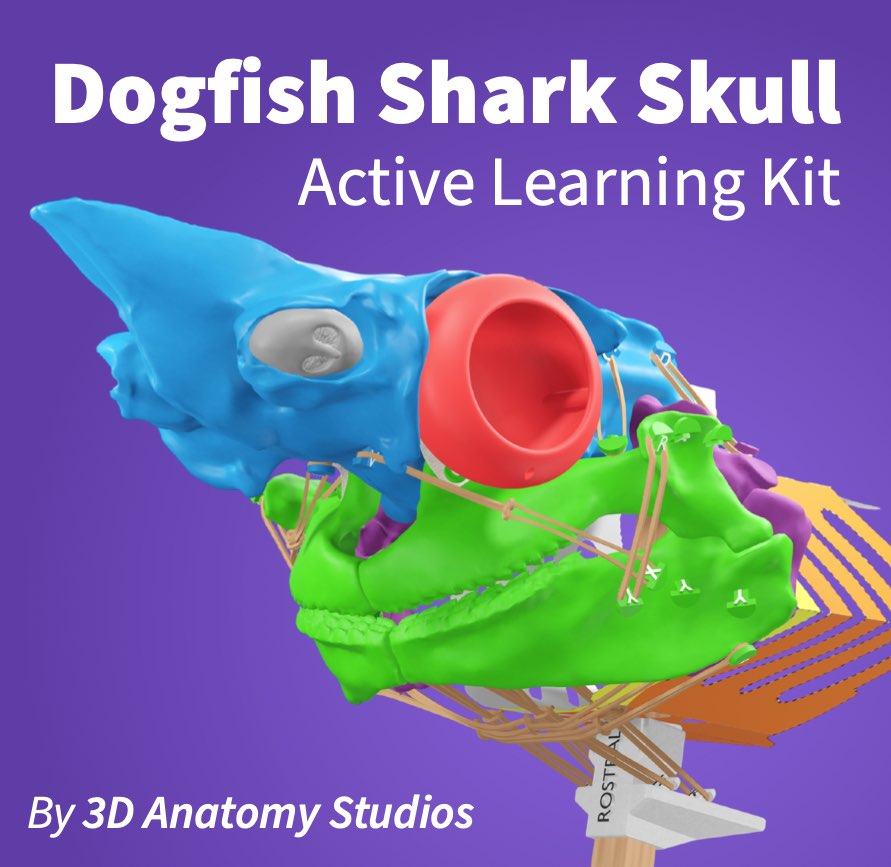 We are currently accepting orders from educational institutions! To get a quote, please email us at contact@3danatomystudios.com letting us know how many kits you'd like to order and an ideal "deliver by" date. For more details on the kit, including pricing, check out this informational brochure (PDF).
For more details on how and why we developed this kit, please see the video below.