3D Anatomy Studios was founded in 2021 with the objective of delivering modern solutions to longstanding challenges in research, science communication, and education. Our members are scientists and designers from across the US, with years of experience in organismal biology research and teaching, grant writing, programming, medical imaging, 3D printing, and digital design. To empower our members with a real voice, we proudly operate as a member-owned cooperative in which each member has an equal vote and all decisions are made by unanimous consent.
---
Current members
(Listed alphabetically by last name)
Callie H. Crawford, PhD (she/her)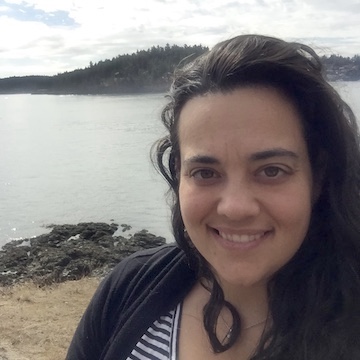 Callie works part-time for 3D Anatomy Studios and works primarily on crafting anatomical narratives. She has also provided some CT scan data she acquired during her time as a MicroCT technician at Duke University.
Callie received her BS in Marine Biology from the University of Rhode Island, her MS in Marine Biology from the College of Charleston, and her PhD in Biology from the New Jersey Institute of Technology.
For her research, Callie is interested in the functional morphology of animals, mainly in fishes. Callie has recently started as a postdoc with Dr. Emily Kane at the University of Louisiana at Lafayette where she will continue to work on morphology and biomechanics of fishes. She has taught labs for Comparative Vertebrate Anatomy, Introductory courses for Ecology and Evolution, Animal Behavior, Ecological Field Methods, and Mammalian Physiology.
In her free time Callie enjoys hiking, traveling (when possible), cooking, volunteering, and spending time with her cat. Callie is based in Lafayette, Louisiana.
Aaron M Olsen, PhD (he/him)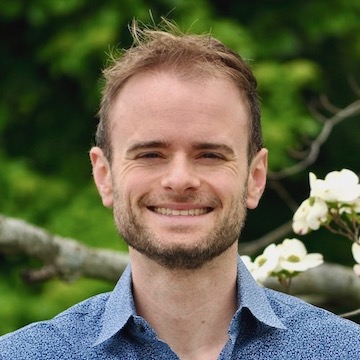 Aaron is the founder of 3D Anatomy Studios and works for the cooperative part-time, performing most of the administrative tasks, helping develop 3D content, prototyping 3D printed models, managing social media accounts, and programming the cooperative's digital products.
Aaron received bachelor's degrees in Biochemistry (BS) and Foreign languages (BA) from the University of Kansas (2009) and his master's and PhD in Organismal Biology and Anatomy from the University of Chicago (2016). From 2016 until 2021 he worked as a postdoctoral researcher in the Department of Ecology, Evolution and Organismal Biology at Brown University.
For his research, Aaron is broadly interested in how animals work and why they look the way that they do. For his PhD research, Aaron focused on whether birds evolve new beak shapes to fit their diet and for his postdoctoral research he studied the internal mechanics of fish heads during suction feeding. Aaron has authored or co-authored more than 17 peer-reviewed scientific publications and has received several grants and awards for his research, including an NSF GRFP, a Smithsonian Predoctoral Fellowship, a best dissertation award, and an NSF PRFB.
Aaron also has extensive experience teaching human and non-human anatomy, including four years helping teach the human anatomy course at the University of Chicago's Pritzker School of Medicine and three years helping teach the human anatomy course at Brown University's Warren Alpert Medical School. In his free time Aaron enjoys reading, visiting museums, traveling, hiking, and enjoying Rhode Island's beautiful coastline and beaches. Aaron is based in Pawtucket, Rhode Island.
Tim Sosa, PhD (he/him)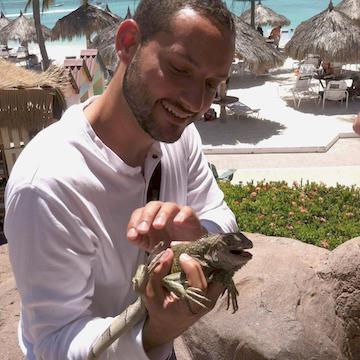 Tim teaches evolution, ecology, and anatomy at DePaul University in Chicago. He trained at the University of Minnesota (BS, Fisheries & Wildlife; BS, Ecology, Evolution & Behavior) and the University of Chicago (PhD, Evolutionary Biology). He brings a biology educator's perspective to the co-op, as well as some training in illustration and design. He has been with 3D Anatomy Studios since spring of 2020.
---
Former members
(Listed alphabetically by last name)
Kelly M Diamond, PhD (she/her)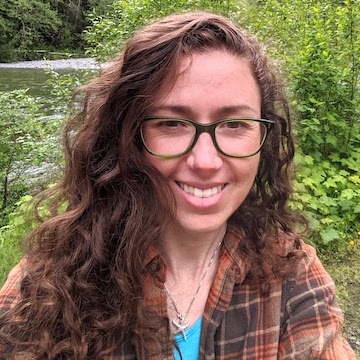 Kelly joined the team part time in the summer of 2021, helping grow the social media presence of the 3D Anatomy Studios and interviewing educators to understand their needs for better anatomy teaching resources.
She received her bachelors in biology from the University of Central Florida, were she studied pit viper morphology in the context of systematics and biogeography. She received her masters and PhD from Clemson University, where she studied ecomorphology and form-function relationships in waterfall-climbing goby fishes.
She left 3D Anatomy Studios in the summer of 2022 to become an Assistant Professor of Biology at Rhodes College!
Michael Fath, MS (he/him)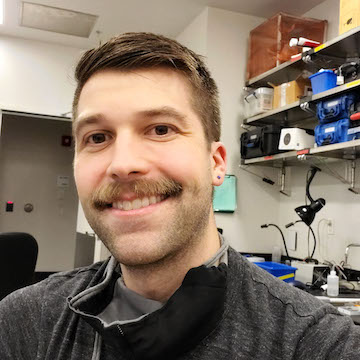 Michael joined 3D Anatomy Studios in the summer of 2021. He is mainly working on CT segmentation and editing as well as creating illustrations for projects and social media.
He received his bachelors in biology from St. Joseph's University. He also received his masters from St. Joseph's, describing a species of Mississippian Chondrichthyan, Obruchevodus griffith. In his free time he enjoys playing video, table top, or board games, hiking, and rowing.
Michael left 3D Anatomy Studios in 2023 after obtaining his PhD from Tufts University in Medford MA where he studied stability in fishes.
J.D. Laurence-Chasen, PhD (he/him)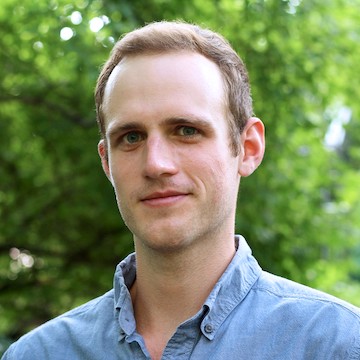 J.D. joined 3D Anatomy Studios in 2021 as a founding member and contributed to the development of 3D content and models and NSF grant writing. He received his bachelor's degree (Sc.B.) in biology from Brown University and his master's and PhD in Organismal Biology and Anatomy from the University of Chicago.
J.D. left 3D Anatomy Studios in 2022 to become a computational scientist at University of Chicago's Research Computing Center!
Naomi Robson, MSc (she/her)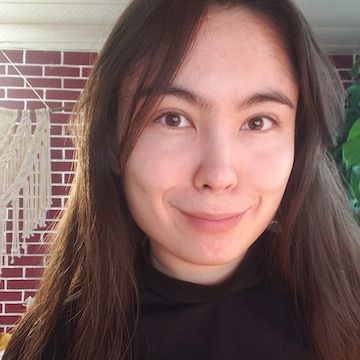 Naomi is a health and science focussed visual communicator and designer based in Toronto, Canada. She is currently a masters student in the Biomedical Communications program at the University of Toronto, one of a handful of Masters' level medical visualization programs worldwide. Previously she earned a Masters in Human Health and Nutritional Sciences with a focus on human anatomy education at the University of Guelph. In her free time she likes to propagate plants, hike, and advocate for representation in human anatomy through Black in Anatomy.
Naomi left 3D Anatomy Studios in 2023 to become a full-time Service Designer at Bridgeable!
---
At 3D Anatomy Studios we value:
Individuals' diverse expertises, experiences, and interests and the actualization of an individual's full identity in their workplace
Individuals' diverse identities, languages and dialects, national origins, immigration statuses, and abilities
Our members' local communities and the scientific community
Real power and financial security for members through democratic governance and distributed ownership
A clean and healthy environment
Basic science for its capacity to inspire new ideas, enrich our lives, and improve our health and the health of the planet